A YEARS WORTH OF THANKFULNESS
I would like to point out a large group of people who I am extremely grateful for, they are my clients.
I have been beyond blessed this year with some of the most fun, smart, kind, and overall good people to work with. Without a doubt, I have the best clients.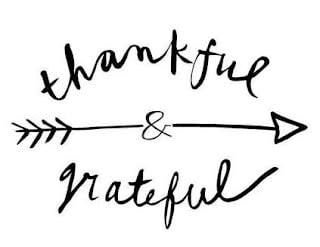 Our journey in real estate is not always easy, but there is only one thing I can guarantee. I promise to stand by them through thick and thin. Sometimes we struggled, sometimes we triumphed, sometimes we lost, but most of the time we won.
This year, my clients and I got 44 offers accepted and we worked really hard to make it to the closing table on all those deals.
I am so passionate about my business; my clients are my business, and therefore I am passionate about each and every one of you. You put your faith and trust in me to guide you through such an important process.
Forever and always I will be your personal pitbull, thank you, it has been an honor to help you all.
Our battles, our glory!
Getting all my sellers to put stuff in storage!

Me driving past home at 5:30 am and texting you "Rise and Grind, we just found your home!"

A husband in charge of finding the perfect home for his family, (while his wife and children were still living in another state).

Making sure all the pregnant mommies were moved into their new homes in time for the baby.

Struggling to complete last-minute repairs and permits that were forgotten by the listing agent as you moved into the home.

"Domino Effect" closings where home #1 closes, followed by #2, then #3 all in the same day. If one domino falls, all the deals die!

Repairs, repairs, repairs! A 1/2 a roof, palmer valves with our fingers crossed, cracked windows under warranty that get broken by repairmen, basement repairs, mold, you name it.

So many "Multiple Offer" situations!

Site unseen Hail Mary

Pushing a VW bus into the driveway on a final walkthrough

Selling a home in 4 days; after it sat on the market for 324 days with two other agents.

Helping a flipper nab an awesome opportunity in WFB ~ when there were 25 total offers.

Working with clients in China. I never met or talked to them once, only by email.

Buying a Short Sale with an FHA loan is not easy.

Having my buyer tell me "I think I left money on the table" and the glory of finding out they didn't!
Now you all get to rest and relax in your new homes. Who's next in 2017?