PECULIAR FACTORS TO IMPACT THE SPRING MARKET
If you haven't noticed yet, Realtors are all about the buzz of the Spring Market and it's not even Christmas!
This is because we are already fielding phone calls from sellers and prospective buyers who are prepping themselves for the spring market. We consider this time of the year "Spring Training" for our clients. Just as professional athletes spend months before opening day, training and strategizing we do the same.
In fact just yesterday I was meeting a contractor at a home in Whitefish Bay which will be ready to show in February. In addition, I have been averaging 2 buyer consultations a week for buyers planning to purchase in the spring market. These are people with the mindset of moving in April or May but they are doing their due diligence now!
And that's a good thing because I think this spring market is going to be huge!
As the title of this blog states, there are a few items that we can factor in to attempt to predict when the market will hit.
Odd Factor #1: How are the Packers doing?
This sounds ridiculous that a professional football team could possibly impact the market, and while some Realtors put more stock in this than I do there is a case to be made.
If the packers are doing well, and come January start to make it through the playoffs, most wisconsinites Will be focused on just one thing on sundays. Watching the game! The game, that typically falls on a Sunday, the same day that is set aside for open houses.
If our Packers are doing well, it is possible that the initial push of excitement from open houses doesn't start to take off until the middle of February.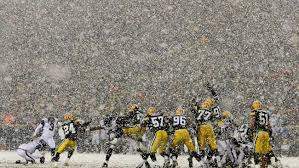 (Side Note to this: You bet your bottom dollar my company, will continue to hold open houses no matter what. While the traffic during football games may be light; the serious "ahead of everyone else" buyers will still be looking.)
Odd Factor #2: Cold vs. Mild Winter?
This year we are predicted to have a mild winter, and I really hope so. Not just because I don't feel like growing frost on my eyelashes when I am on my morning run but because if we have a mild winter, sellers will have an easier time preparing their homes for sale.
If there is exterior work that needs to get done, they might just have a shot at still being able to do it if we are blessed with more 54 degree days like today. (This is where you pray/meditate/send-out-good-ju-ju people)
Conversely, if we have another "Winter on Planet Hoth" with multiple days in the negative degrees with snow covered roofs and over-run furnaces; we will have a significant amount of sellers delay their debut on to the market. They will be forced by winter to delay because 1. They can't get things done in the cold weather and 2. The cold weather gave their home more of a beating than they anticipated which now may have set them back a bit.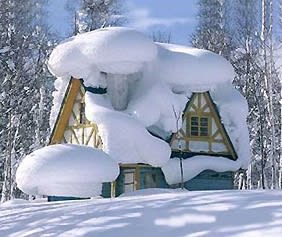 Odd Factor #3: The Fall Market
This might not be as "odd" as a factor as the others, but hey, I had to keep with the theme of this blog, right?
We are coming off of a "slower-than-anticipated" fall market. Some of us Realtors have buyers who couldn't find the right house, and now we are carrying these buyers with us in to the spring market in hopes that the right house will be out there this spring.
You see, if most of these buyers would have found houses this fall, there would be less buyers this spring but instead, there will be more than normal. Now, let's think back to Economics 101 and remember that when you have a higher demand for something, prices will rise!