I wear a lot of hats as a Realtor; I am a stager, market consultant, negotiator, personal shopper, marketing expert, confidant, marriage counselor (sometimes) the list goes on. But there is one thing that I actually Do not do, and when I tell you what it is, you will be surprised.
I don't sell houses!
I don't sell houses because houses sell themselves, all I do is set the stage. I prep the home, market it and get the buyers to walk through the door. And that, the moment they walk through the door, is the moment of "Threshold Love".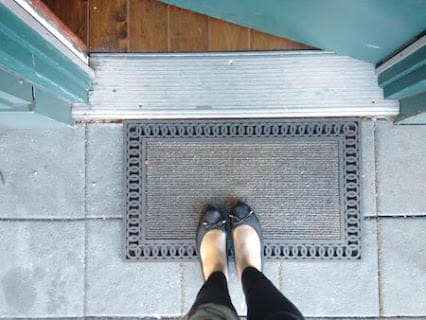 Just the other day I let a pair of buyers in the front door. I looked at the husband, who looked at his wife, he turned back to me and said, "look at her face, she loves it!" That night we were in competition with another pair of buyers we won! We won because I was able to share that story with the listing agent who passed it on to the sellers.
See, I didn't sell that house the moment my buyer walked over the threshold of the front door she was sold.
Then again, last night the same thing happened. This time, mrs. Buyer literally didn't even have both feet in the door and she already was commenting on how much she loved the entrance. She. Just. Knew!
We quick wrote an offer, and as of noon today we have an accepted offer (on a home not even listed in MLS for 24 hours).
I've gotten good at reading my buyers and knowing when its the right home for them, and I have now given that moment a name "Threshold Love".
Once my buyers fall in love, that's when my job kicks into high gear.